NEW INFRARED SAUNAS AT GESAC

Our infrared saunas provide a relaxing space with many health benefits including, supporting immunity and detoxification.
We have two new infrared saunas in our Wellness area at GESAC.

Use of the saunas are included in Gold memberships

Casual access:
Adult $15.20   
Concession $12.10

---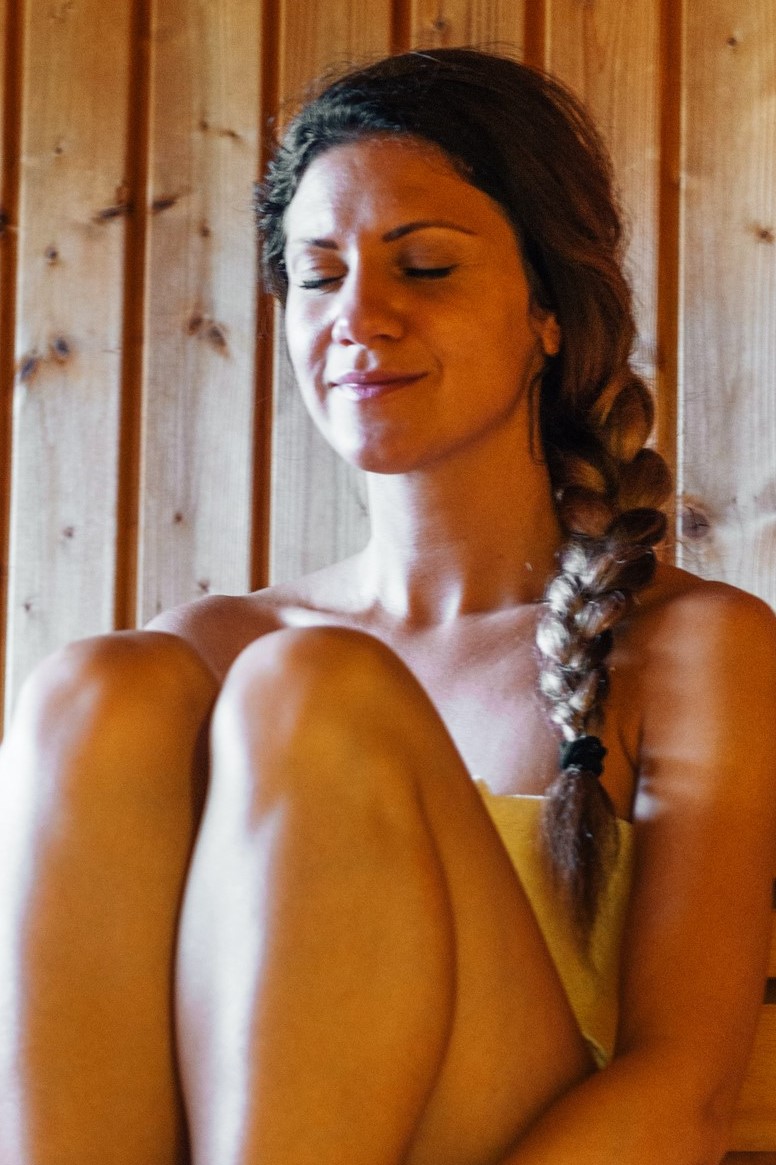 WHAT IS AN INFRARED SAUNA?
Infrared Saunas are a different type of sauna to traditional saunas. The infrared light emits a radiated heat, penetrating deep within muscles, tissues and cells. It is a slow heating process with a dry heat. This makes it easier to breathe in comparison to traditional saunas.
WHAT IS THE DIFFERENCE BETWEEN A TRADITIONAL SAUNA AND AN INFRARED SAUNA?
A traditional sauna uses convection and conduction to heat the surface of your skin. Infrared saunas, however, use infrared heating panels that emit light helping your body to internally heat, giving users a deeper cleansing experience. 
WHY DO PEOPLE USE INFRARED SAUNAS?
Infrared saunas provide a relaxing space to allow your body to detoxify and support chronic conditions and mild health concerns.  As your body absorbs the infrared heat, this increases thermal energy, inducing a deep and relaxing sweat. At GESAC, we offer the state-of-the-art Sunlighten infrared sauna. 
---
Infrared Sauna Rules
Sauna one – Sauna one
Sauna Capacity 4
1 in 1 out
Sauna two – Female only sauna
Sauna Capacity 4
1 in 1 out
15 minutes is the recommended usage for both saunas.
Entry Conditions
The infrared saunas are heated environments, if you are concerned that it may have adverse effect you, it is your responsibility to seek medical advice prior to use.
Children under the age of 16 are not permitted to use these services.
Do not use the infrared sauna whilst under the influence of drugs or alcohol (note: certain medications may produce adverse effects).
Wristbands must be worn and displayed upon request.
Pregnant women are advised not to use these services.
Safe Use
Never Sleep or lie down in the sauna.
It is recommended that you use the sauna for no longer than 15 minutes at a time.
Please make staff aware of any pre-existing medical conditions.
Strongly recommended to keep hydrated when using the sauna.
Patron Behaviour To create a safe and fun environment, patrons are asked to:
Shower thoroughly prior to entering the sauna.
Avoid using the services if you are unwell or have had diarrhoea in the past two weeks.
 Ensure suitable swimwear is worn.
Avoid the use of offensive language or behaviour.
Management recommends patrons sit on a towel whilst using the sauna.
The following are not permitted in these services:
Hair or skin treatments
Shaving
Newspaper or paper products
No tampering with the control panel
Patrons breaking the rules may be asked to leave the facility
Please follow all staff instructions. In the event of an emergency please follow the Lifeguard Instructions.